OUR CLUB
ABOUT US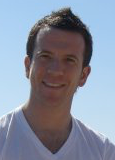 Middleton Cheney Football Club (MCFC) aims to provide the game of Association Football in Middleton Cheney to the highest achievable standard; to provide social activities for its members and to be an integral part of the village community.
In June 2014, MCFC proudly achieved FA Charter Standard Development accreditation.
This annually tested accreditation means that it meets the highest standards in terms of coaching and administration, which also means that your son or daughter would be playing for one of the best-run clubs in the local area.
We currently run thirteen youth teams ranging from Under 7 to Under 18, and the safeguarding and welfare of all of our young players is our highest priority. All of our coaches and parent helpers are certified and qualified to be able to work with and support our young players to get the very best from them and importantly to make the experience of playing for MCFC an enjoyable one.
The club was proud to also be awarded the Northamptonshire FA, Community Development Club of the Year title in May 2015.
The senior section of the Club is also thriving and between the First, Reserves and Sunday teams, they have won a number of prestigious trophies this year, as well as coming close in others. With such a large pool of youth members to draw from, long may it continue!
Football has been played competitively in the village for well over a century and we are proud to be running a club with a strong youth culture which will hopefully ensure that football continues to be played in the village for the next 100 years and beyond…

Mick Aspinall
Chairman